When the Mother of Xander and I first moved into our apartment as a newly married couple, we had one of those couple fights one night that left me absolutely livid. I can't remember the context of the argument now, but I do remember I had to find a way to expel all that pent-up angst at the stroke of midnight, in our freshly-renovated family home.
So I got a bucket, and a rag, got down on all fours, and began mopping the floor, Oshin-style.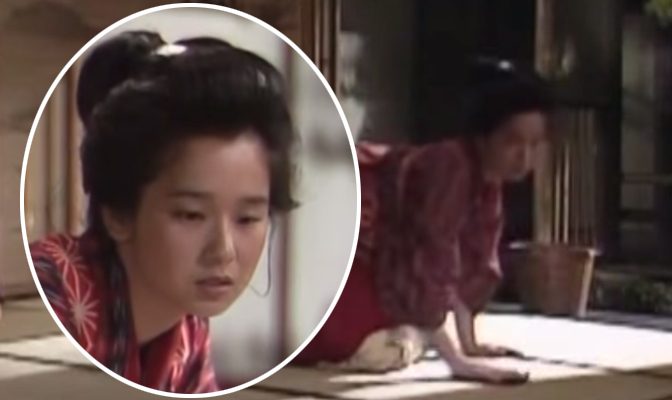 I took 4 hours. And the floor of our home has never seen that level of cleanliness and shine ever since.
In the course of our 8 years' stay at our humble apartment, we have gone through a total of 5 different vacuum cleaners, 2 of them handheld, and all of them sucked one way or another, and all not perfectly.
And each time we got a new vacuum cleaner from the appliances store, there would be a handful of models I would always look lingeringly at before my wife would whisk me away to the sub-$100 island counter. You might know the specific type of vacuum cleaners I'm referring to; they have a very specific look, kind of like this: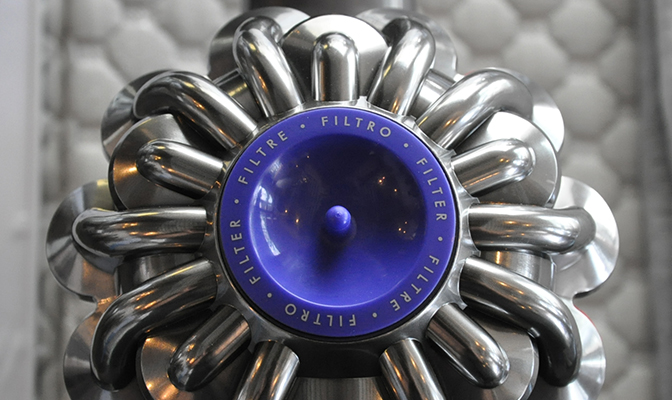 Then last week, I received an invitation to dodge work for an hour or so to attend a lunchtime launch event featuring a new Dyson product near my workplace.
I thought, "Cool, free lunch." So I said yes.
It must be said that Dyson really do go above and beyond into just about everything they do – rigorous R&D processes, forward-thinking technology, aggressive aesthetics, sleek marketing … I mean, look at their machines and tell me they don't look like they'd be right at home at the Avengers headquarters in between Captain America's La-Z-Boy and Thor's Asgardian Marble Throne of Lounging. The launch event no less impresses, as we get introduced to Dyson's latest cordless handheld star…
Fluffy.
I get it. It's got a fluffy roller that, when coupled with its highly compact yet powerful digital motor, is capable of wiping clean and sucking up large grains to fine particles in floor crevices and tile grout. That's what reminded me of my little episode with the rag and the floor all those years ago, but this is Dyson doing the Oshin thing with finesse. There was even a side table where they pitted the Fluffy against a competitor to such up talcum powder (used to simulate dust mites) on a mattress surface, through a bedsheet.
But… Fluffy?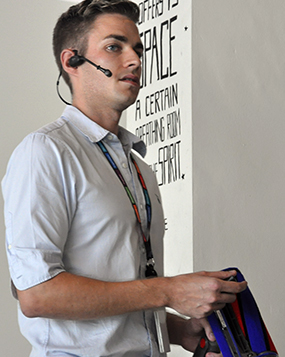 I can more than buy into the idea that Dyson developed the fella through a whopping 406 prototypes before finally pairing their state-of-the-art digital vacuum motor with this adorably efficient wiping vacuum cleaner head that does feel like a nice, fluffy puppy dog when you stroke it lovingly. It also helped that their design manager not only knew what he was talking about when he ran through the entire unit from hand to floor, he was also pretty easy on the eyes, too. His name is Will, by the way. If you want his number, I will see what I can do.
But model number DC74, the standing version of the DC62 with the head that can otherwise clear a floor of dry gunk far better than any of the 4 other competing vacuums the Dyson team brought in to pit themselves against, surely deserves a better, stronger name. Like the Dyson Excalibur, or Dyson Oshin, or, uh, Dyson DC74.
But nooOOoo. They had to call it Fluffy.
At any rate, a launch event is still very much a controlled environment, despite all the objectivity the organiser will try to bring in. The Blogfather would like to see Fluffy pit itself against some real competition. That's why I requested a review unit to take home to see how it would fare against the $3000 monster vacuum cleaner we have sitting at home.
Besides, the Mother of Xander likes puppy dogs.
To be continued (pending arrival of review unit).