LEGOLAND Malaysia remains one of the most searched and most read subjects of all time on The Blogfather and beyond, but now that Xander has enrolled into formal education and the little one is still too little to understand a theme park, not to mention the period of grieving my family's been going through, we haven't had the chance to revisit the place for a while now.
Determined to end the emotional roller coaster ride of the last six months, I decided to look up an old friend that might give me an opportunity to cheer us up with some actual roller coaster rides.
As it turned out, LEGOLAND Malaysia was to mark this year's May the 4th with a LEGO Star Wars themed display, and they were happy to extend me and my family an invite to attend the media conference, and spend the day there.

There was just one hitch: May the 4th was a Monday… and a schoolday.
It wasn't difficult for me to decide to take a day off from work for it (I promised to bribe everyone in the office with merchandise when I came back; thankfully I work in a small company). I was, however, rather conflicted on whether I should sanction a formal truancy for Xan, and how.
As though the world really does work in mysterious ways, I saw this Facebook post as it was going viral:
//
My own resulting excuse letter to the school was not quite as dramatic, and I also took the liberty of leaving out some key details (because you just don't tell your son's form teacher point blank that you're taking him out of school to go play at a theme park), but it served its purpose nonetheless.
REQUEST FOR LEAVE OF ABSENCE FROM SCHOOL

Dear Teacher,

I am writing to request that the school excuse my son on Monday, 4th May 2015 to attend to a family matter for the day with his parents.

Do let us know beforehand if there is any work on the day that we should take note of, and if the school is able to provide us with the necessary assignments, worksheets or instructions for him to complete during his absence from school that day.

The family thanks you for your accommodation in this matter.

Regards,

Winston Tay
***
It bears noting that LEGOLAND Malaysia has been sitting under the hot Iskandar, Nusrajaya sun for 2½ years now. There's been some rather subtle changes since it first opened: the food is markedly better than before, every ride was operational and very well-maintained, not to mention the hotel and water theme park is now in full swing, adding much to the overall atmosphere. The heart of the theme park, though, hasn't held up as well to the consistently biting hot weather: the Miniland structures are beginning to age, some gracefully like real heritage buildings would, and others, well, not so much.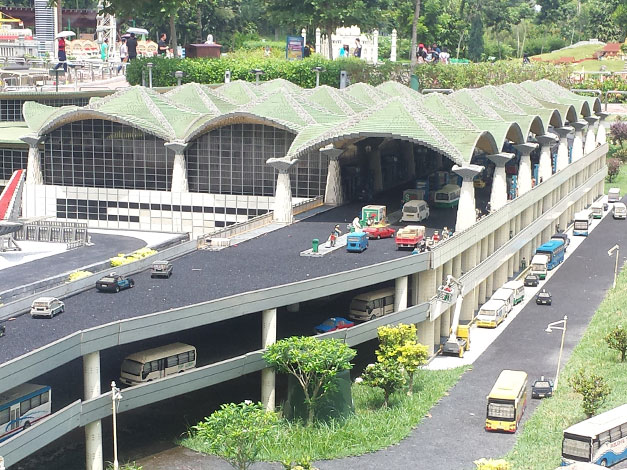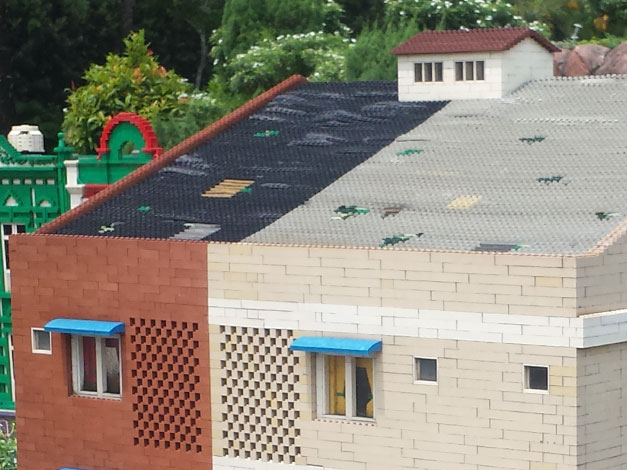 That said, the park's General Manager Mark Germyn has promised a slew of additions and revamps in the pipeline for the coming years (including more air-conditioning!), but this month, there's another Miniland on display just after the Mindstorms Centre that's making the theme park worth the trip and ticket fee.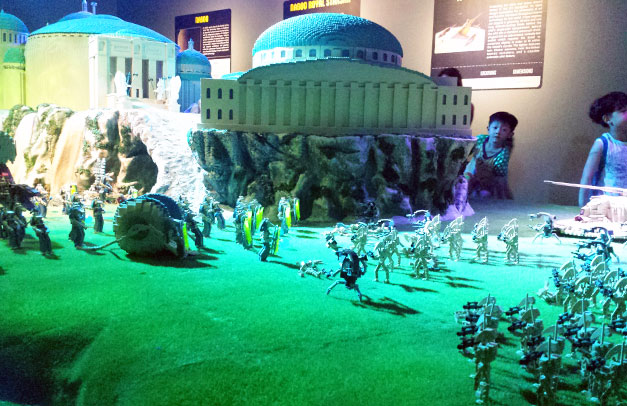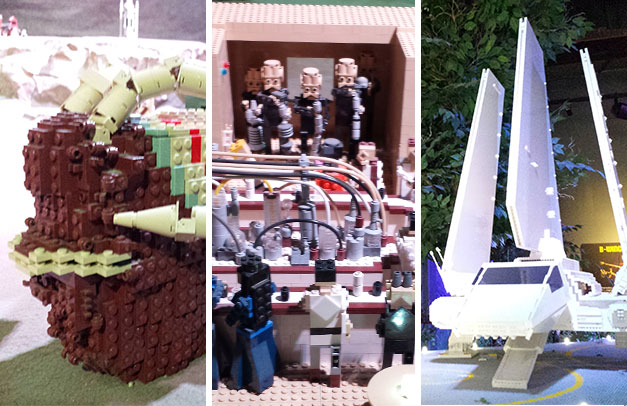 //platform.instagram.com/en_US/embeds.jsStar Wars fans and LEGO enthusiasts will more than appreciate the attention to detail that went into the panoramic displays at the LEGO Star Wars Fan Gallery. The main displays are drawn from key scenes and events that occur in the Star Wars multiverse, including the movie franchise (from Tattooine to Hoth to Naboo) and The Clone Wars animated TV series. And then there were the LEGO My Own Creation competition entries submitted by LEGO enthusiasts from the Malaysia and Singapore LEGO User Groups (LUG). The top three winners from the various competition categories will have their entries on display at LEGOLAND till the end of July, but if you saw the rest of the entries I did, you'd have wished the park gave us a show of all of them for the entire period.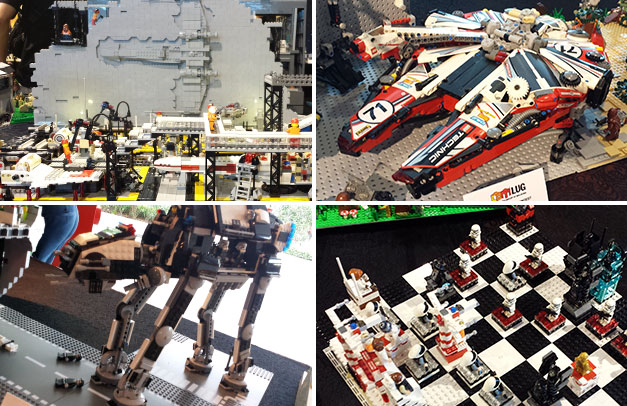 //platform.instagram.com/en_US/embeds.js
***
Now that the nerdgasm is over, I should talk about the stress management part: not for me entirely, but largely Xander.
Like I said, it took me a while to decide to pull the kids out of school for what seemed like a frivolous day out at a theme park. But many of us with newly-inducted primary school children may agree, the last 4½ months have been challenging, not least for the kids that have to go through the rigours without us by their side. And Xan has been particularly stressed, to the point where he'd have the most spectacular meltdowns over homework, and his parents' failure to understand why schoolwork would be so tough for him really didn't help matters.
When we were finally done with the Star Wars exhibits and lunch, we set the boy loose on the park to take any ride he wanted. At the ripe old age of 6 years old, the boy seemed to have found a level of courage we've never seen in all our previous visits to LEGOLAND; our May the 4th was filled with nothing but roller coaster rides that he previously wouldn't have dared to take on – Project X at the LEGO Technics section, the Dino Island ride at the Land of Adventure, and his now all-time favourite, LEGO Kingdom's The Dragon (or as he calls it, "The Dragon Apprentice's mother", because mothers are scarier). And of course, because his current height required adult accompaniment, I took all the coaster rides with him. Multiple times. Running around with him like I was his age again, too. Because, you know, I had to accompany him. Really.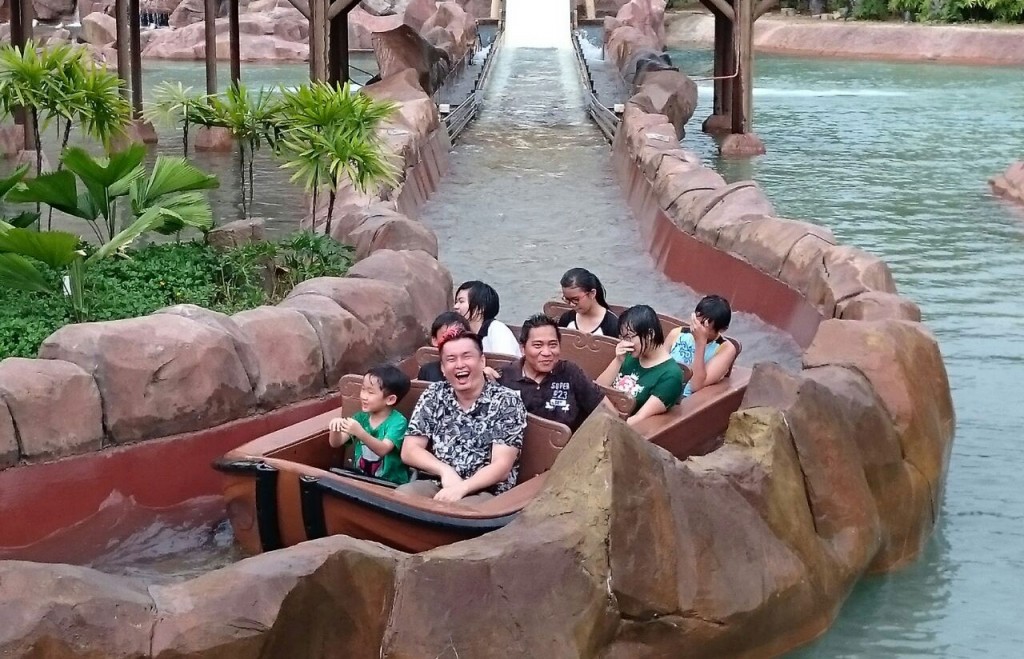 As the day wore on, the Mother of Xander suggested we leave earlier to beat the expressway jam back in Singapore, and because the next day the boy really had to go back to school. But I bargained to stay till the sun was about to set, not only because Xan was taking on new experiences at what has now grown into our favourite theme park (and I had to, you know, accompany him), but also because we both knew we haven't seen that sparkle in his eye since… well, since he started primary school.
The next day, against our specific instructions, Xan blurted out to his form teacher that "My daddy forced me to go to LEGOLAND with him", and said form teacher subsequently messaged his mother with the boy's recorded statement and a polite smiley at the end.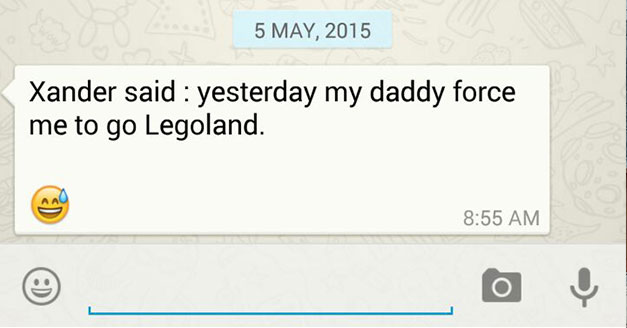 Of course, I expected this. You don't ask a six-year-old to help you keep a secret; at best you don't tell him anything until it's inevitable, then you brace yourself for the consequences.
And to see that sparkle in his eyes again, the consequences are most certainly worth bearing.
***
//platform.instagram.com/en_US/embeds.js
***
So we hinted at this on FB, and now it's your turn to enjoy what we experienced! Because both our families got to see the whole thing on 4th May, The Blogfather and MummyMoo (you can read her LEGOLAND Malaysia post here) have decided to do a joint giveaway for 2 sets of annual passes to LEGOLAND Malaysia!
We're picking 2 winners for this giveaway, and the lucky families will each be getting 2 Adult and 1 Child Annual Passes worth a total of RM807! This allows them unlimited visits to the pass for a full 12 months (the annual pass will be issued once we have your details), discounted entry to the LEGOLAND Water Park for RM58 (normal price is RM122 for Adults and RM101 for children), LEGOLAND Hotel discounts, seasonal retail and F&B discounts, a LEGOLAND E-newsletter, free parking at the LEGOLAND Car Park, and even early access to the park at 930am! Annual pass terms and conditions can be found here.
Told you this was gonna be a big one.
To join in the fun, simply accomplish the tasks set out in the Rafflecopter box below. Because this is a join giveaway, your entries will be reflected on BOTH The Blogfather and MummyMoo blogs, so you only need to do this once! We'll be closing the giveaway next Wednesday, 27th May 2015 at 2359hrs, and the next day we'll announce the winner we've picked on our individual blogs, so make sure you check in with both of us then!
Good luck!
a Rafflecopter giveaway
//widget-prime.rafflecopter.com/launch.js
Giveaway Terms & Conditions
This giveaway is open only to those residing in Singapore.
Contest ends on Wednesday, 27th of May at 2359hrs.
Winners will be selected via Rafflecopter, and notified via email. They have 48 hours to respond to the notification email. Should there be no response, the winning entry will be rendered null and void, and another winner will be chosen.