We're actually quite a quiet bunch, fathers.
You'd think we have lots to say, like how the mums' WhatsApp chat groups will drop 453 messages just during lunchtime alone. We experience as many parenting issues as mums do, albeit often from quite different perspectives. And that's what I thought when we started Daddy Matters back in 2013. "Let's start a group," I said. "We can all share experiences with each other," I said. "There'll be so many dads that want to join," I said.
5 years and a little over 600 members later, if there's one thing I've learned about the fathers I've gotten to know through our group, the single most jarring problem that men face about fatherhood, is that we can't talk about it.
You see, we think we can handle being dads. We think we can learn to solve these issues as husbands and fathers, and no, we don't think we need help because it's really our problem to solve, not anyone else's, and besides, we signed up for this of our own accord and we have the marriage certificates and the intentionally unused condoms to prove it. We think our situation is so unique to ourselves, that we don't think anyone else will be able to understand what we're going through enough to help.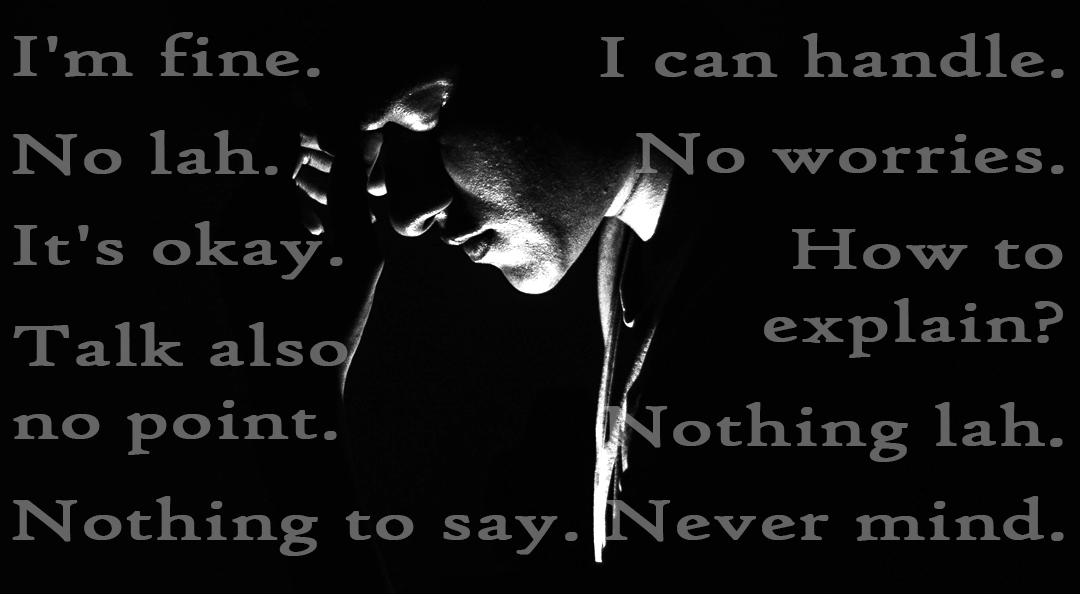 We think like men.
I think we're idiots.
After the first couple of years of running Daddy Matters, I thought I might as well utilise the group the way I hoped people would use it, so I started talking in the group about my own problems as a father and a husband.
(Yes, it took me a couple of years after setting up a group to help men be dads to realise I needed help being a dad. So you can see I am uniquely qualified to call us idiots.)
I talked about how during our first child's first year, everyone wanted to teach us how to parent. and how that was affecting our relationship with others, regardless of the good intentions.
I talked about how sometimes my fights with my wife would put me at a loss as to how to move forward.
I talked about how our kids (and us) were having such a hard time in the Singapore education system, about how the minister of education at the time was a knob, then about how we need to be more careful when talking about ministers online.
I talked about how as a parenting blogger, people have this impression that your kids are so well put together, that your wife is so loving and you're doing such a great job as a dad, when the reality is you very often don't have your shit together, you make just as many stupid mistakes teaching your kids the wrong things when you think it's right, and you've actually lost count of how many times you almost made your wife leave you.
I talked about losing my job, at a time when I had a wife, two kids, bills, debts and a HDB flat to feed.
The first time I shared, I actually had friends message me privately, some asking if I needed help, some asking if I had gone mental. Then the dads started responding on the group thread, not only in reply to me, but also conscious that others were reading and replying to their responses as well. Not just the other founders of the group, or the friends I invited to join the group. I saw men come up saying they understand, or they're going through the same thing, or they've been through the same thing, and how they got through it. For every issue I shared, I'd get more than a hearty helping of different experiences shared, and more men being helped for the same issue.
I've since come to learn so much from the group, both online and offline, for myself and for the other dads in the group. As unique as our families and our situations are, our experiences and perspectives really help others formulate their own solutions. And we survive to be with our families another day.
I honestly don't know what kind of man I'd be today if not for these dads.