In the spirit of fairness, transparency and way too much time on my hands, I decided to manually set up an actual paper lucky draw format and engaged the fairest, most objective and uncorrupted person I know to help me pick a winner.
First, we print out all the names. It's easier if you have them all in a table with line borders.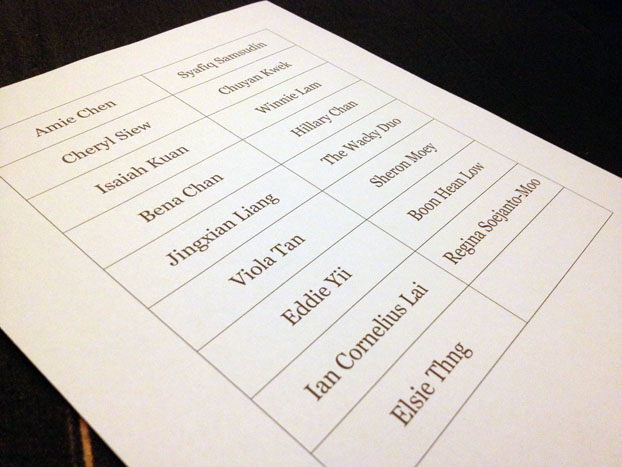 Next, we cut out the names into horizontal strips, you know, with the names on it. And remember, scissors are sharp, so do ask an adult to help you.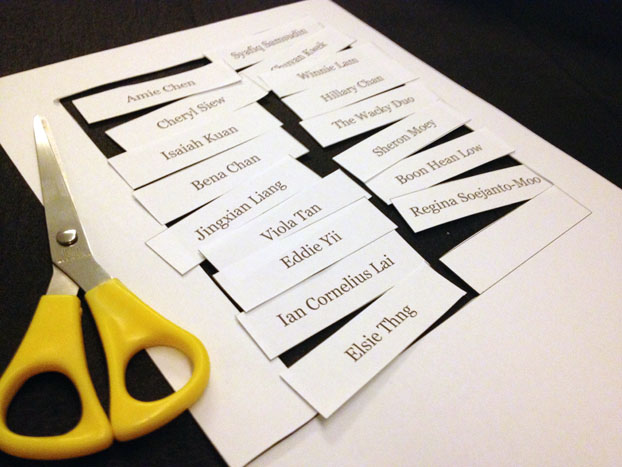 Now fold every name into little squares of equal size and put them in a bag or a box, preferably the packaging of the product you are giving away for the contest, you know, for product placement.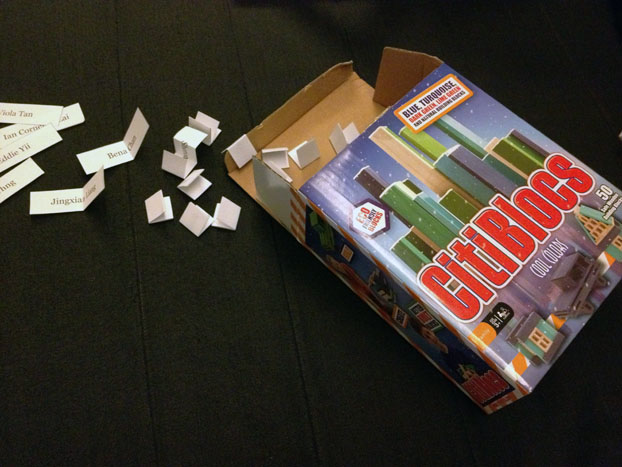 All this is best done while your wife and child(ren) are asleep, so that your kid(s) won't know what you're doing and your wife won't say you sibeh bo liao.
Then wait till morning when it's time for your kid to wake up, because the best time to do a fair, objective and uncorrupted lucky draw is when your child is groggy and is not old enough to read yet.
So to borrow the words of our beloved celebrity Returning Officer:
Fathermentary Citiblocs Giveaway 2013: Results for the electronic division of wordsofwinston.sg

Amie Chen
Eddie Yii
Jingxian Liang
Viola Tan
Cheryl Siew
Chuyan Kwek
Boon Hean Low
Regina Soejanto-Moo

The Hot Party

The Cool Party (Independent Candidate)

Ian Cornelius Lai
Bena Chan
Isaiah Kuan
Syafiq Samsudin
Elsie Thng
Winnie Lam
Hillary Chan
Sheron Moey

The Anything Also Can Whack Party

Rejected Votes: 2 (that comment from that one ang moh guy from Canada, and all the replies from me)
Total Votes Cast: 17 (number is not reflective of my readership)

The local votes counted for the electronic division of wordsofwinston.sg are conclusive of the results.

Pursuant to section 49, sub-section 7E, Paragraph A of the Fathermentary Citiblocs Giveaway Act, I now pronounce you man and wife.
Oops. Sorry, wrong number.
We now invite our guest-of honour (who has just woken up) to select our winner:
http://www.youtube.com/v/qOfh1Iqj3wE?version=3&hl=en_US&rel=0
To everyone who've contributed their very valuable time to participate and get to this part of the post, kudos to you, a million thanks, and it's been such a blast! You've made The Blogfather's first ever giveaway much more successful and fun than I anticipated, and I hope you had fun going through all that with me too! And to the winner: congratulations! You'll hear from The Blogfather very soon!